Dashboard
Explore
Statistics
Trends
Dashboard
Explore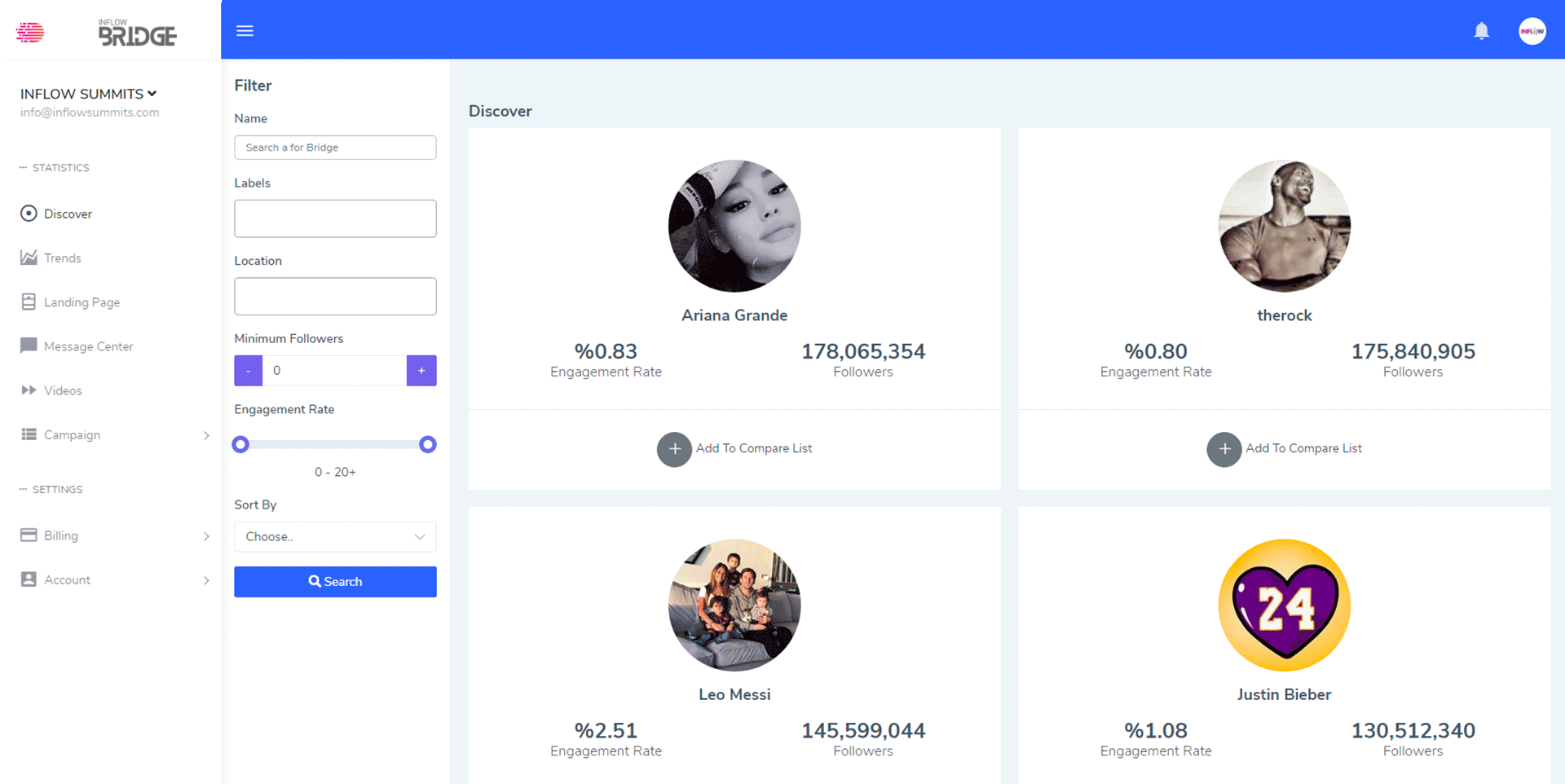 Statistics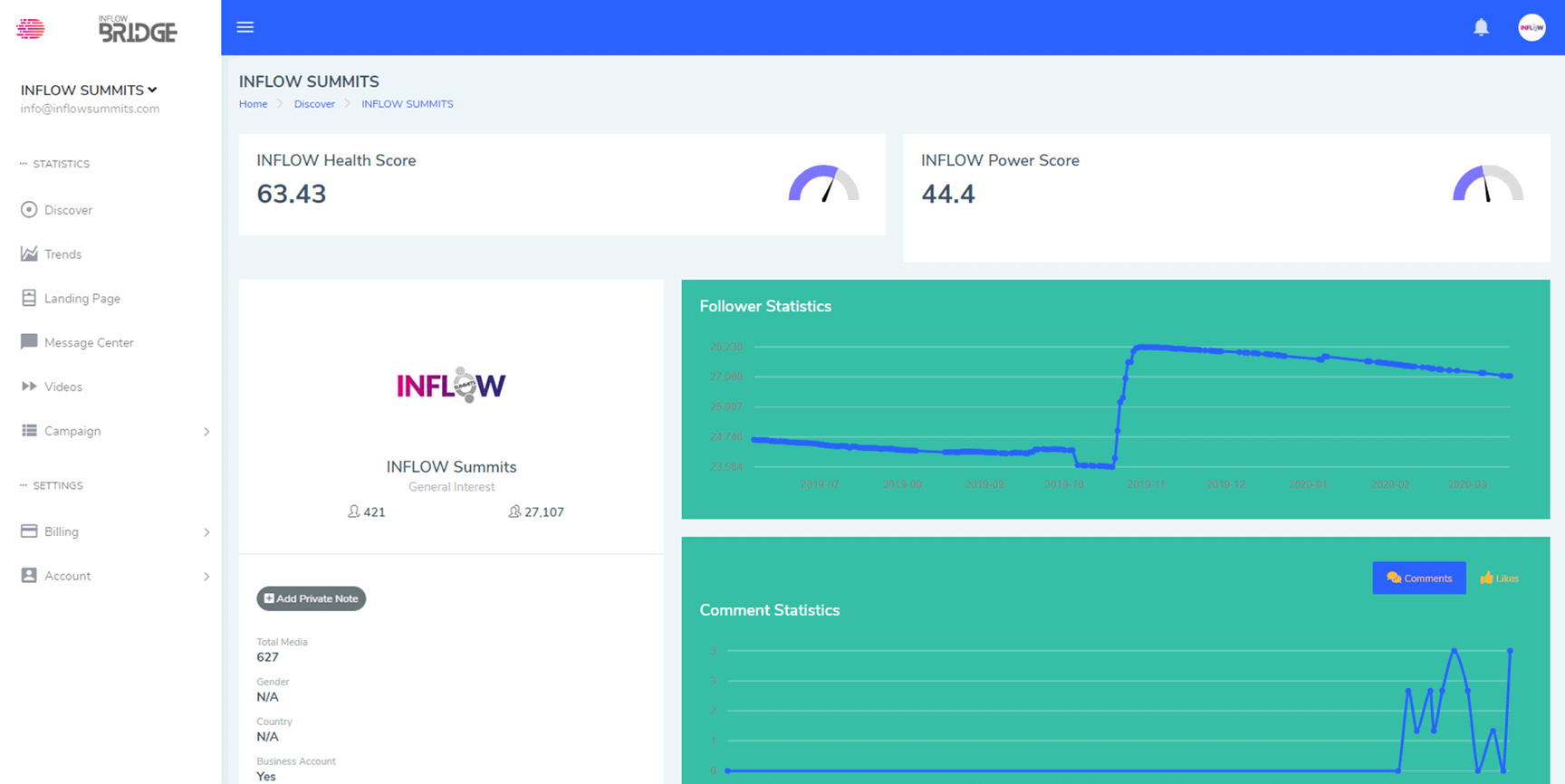 Trends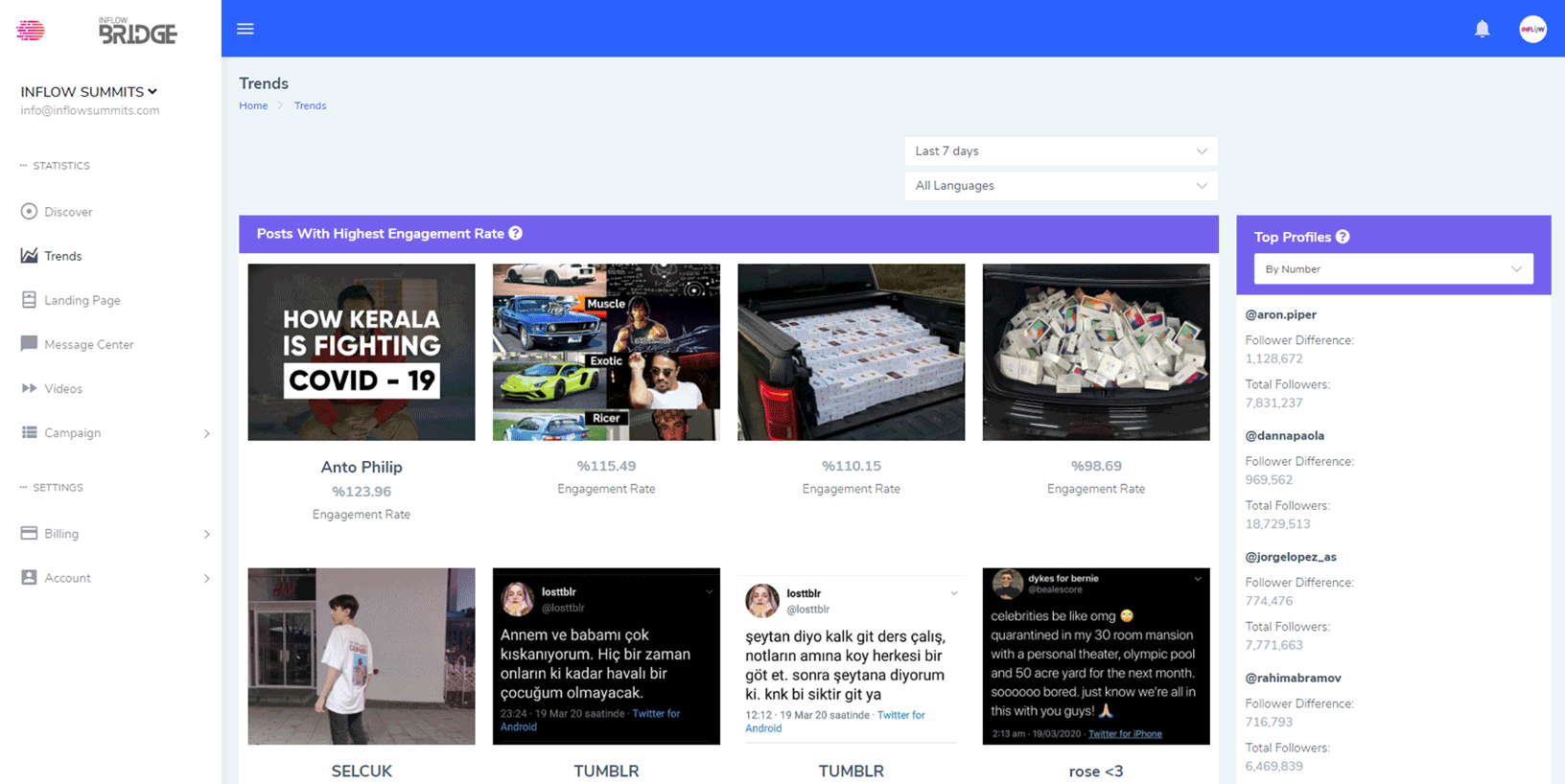 State of the Art Statistics
Thanks to Web Scraping developed by INFLOW, INFLOW Bridge can analyze 50.000 Social Media data in a minute. The app receives reliable data via data crawlers without needing any 3rd Party data services.​

Unique Insights with Machine Learning
Turning data to insight is one of the main goals of INFLOW Bridge. We improve the app everyday in order to bring a better Statistics and Analyze service thanks to the Machine Learning efforts we put behind the app.

INFLOW Summits is the biggest Influencer Gathering and Platform. Completed several global Summits around the world, it is now being the main organization for Influencers all around the world.